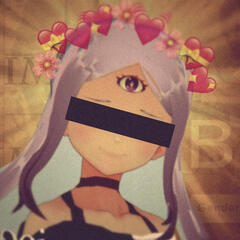 Welcome to the void
Author (LN Publishing Date TBA), Vtuber, Podcast Host (new pilot TBA), Social Media Marketer

I am an inconceivable eldritch being who wishes to be perceived. This is why I take human form in attempts to connect and find love. While I may be 25 years old, young for my kind, I feel as if I have a lifetime of wisdom and experiences unbeknownst to me. It seems natural to address me with she/her pronouns.

I am a non-binary transwoman who is on the aromantic spectrum. I believe that like many things, gender is a spook that we must overcome to open our eyes to infinite possibilities.
Content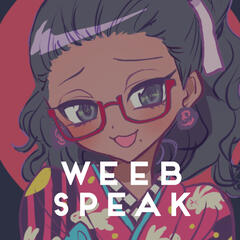 Shown above are a few examples of content that I am proud of creating in the past 4 years (despite my old deeper voice giving me slight dysphoria, I'm still proud of the work I've done)

What to expect from me:
Literature & Media Studies lecture streams (Literary Theory + Critical Theory focus on helping literary authors)

Normie Script Podcast (Anime Analysis + Creative Writing)

Chatting streams accompanied by karaoke, guided meditation, Q&A, social media marketing advice, etc

Audiobook readings of classic literature, theory, and essays that I write

Collaboration Streams (gaming, chats, podcasts, etc)
Works that I have authored and written:
about
I have been a content creator for 6 years, starting out with gathering an audience for 10 years by hosting panels at conventions. Starting off on Facebook with the brand name of: "Overly Critical Otakus", I eventually found myself in need of change and have been flying solo with my brand management for the past 4 years.

Making content for the past 4 years, having my ups and downs, success, and lots of failures, I gained the wisdom and experience that I find myself with today moving forward in the 2020s. One of my proudest achievements was the connections with content creators and defining my audience with a now-defunct podcast by the name of Weebspeak--prematurely ending on its 3rd season due to its trademark being purchased. That was when I took a hiatus to focus on finishing university in Fall 2019.

Being inspired by Hololive during the COVID-19 pandemic in 2020, I found myself exploring and networking with others of a similar drive as me to begin our careers or picking up a new hobby as VTubers. Being apart of ENVTuber indie communities reminds me of why I started making content to begin with. The drive, passion, the support, the sense of community and cooperation, the sense of mutual assistance and mutual networking has me ready to go with taking a new form as the Anime girl that I've always dreamed of being and taking a wiser, focused path towards being a content creator like I also have dreamed of doing since high school!
Art Tag: #SimulacrArt
NSFW Art Tag: #ReiHub
Contact
If you are happy with the content that you have seen from me and wish to support me, below you can support me on Ko-Fi or Patreon (Patreon is where you can support my authorship for my light novel series).

If you wish to send me fan mail or inquire for social media consulting, you may email me at: [email protected]. I will eventually be setting up a newsletter and automation system when it is necessary to centralize all of this!